01. April 2020
OnePlus Nord SE: abandoned at the last minute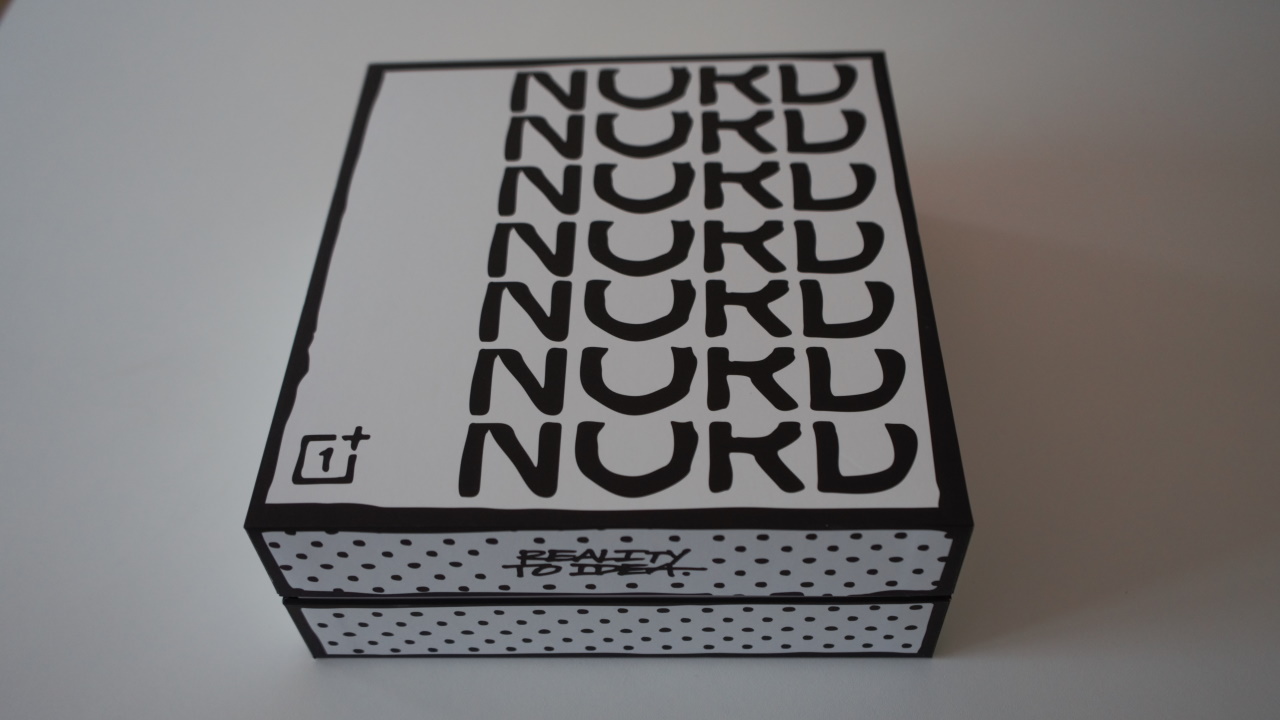 Intro
If you happen to be an avid OnePlus fan you might have heard about a phone called the Nord SE. Rumors about it popped up scarcely throughout the past few months but outside of a purported box art photo there wasn't a lot of information to hold onto. In a way, it was shrouded in mystery much more than your usual OnePlus smartphone.
SE in this case stands for Special Edition. It's not uncommon for OnePlus to partner with big brands or artists to release limited runs of their phones. Over the past few years there have been partnerships with Colette, JCC, McLaren, CD Projekt Red, and more.
This edition is a collaboration between OnePlus and Reality to Idea, a design studio and production house based in Southern California founded by Joshua Vides. Reality to Idea's products feature a distinct paper-like art style with pitch black outlines and highlights, making them look like sketches that came to life. In our opinion it is a rather charming design direction.
Is it really unique?
First and foremost, let's talk hardware. There were a few theories floating around speculating that the Nord SE will be a completely unique product separate from existing Nord devices. The truth is unfortunately not as intriguing. Inside the Reality to Idea package, you'll find a standard OnePlus Nord in the 12 GB RAM / 256 GB storage configuration albeit in the less common Gray Ash color. However, there's a few more things in the package to dampen that (potential) initial disappointment. Alongside the phone you get a case with the signature Reality to Idea look as well as a tote bag that follows the same design language. All of this lies inside a collector's edition box the pictures of which you might have seen already. Although we might have something a little bit better than that.
We're excited to bring you a series of photos showcasing the unboxing experience of OnePlus Nord SE.
As you can see, underneath the stylish black and white sleeve hides a standard Nord box. The phone's software does not contain any special themes either. Instead, a QR code leading to a stylized wallpaper can be found on the back of the case package.
The end of the SE
So, what happened? The product was clearly ready to go, all that was left to do was pull the trigger and let people grab yet another piece of limited-edition OnePlus history. Truth be told, it's not easy finding an answer to a question like this one. There may have been a late moment of realization that collaborations and the Nord lineup simply don't mix well. Two of the currently three released Nord smartphones are destined to have a rather short lifecycle, plus a successor of the original Nord is said to be right around the corner. You would presumably be quite disappointed if you went out of your way to purchase a special edition device only to see it get eclipsed by the next generation mere months after purchase. The cancellation happened so late that at this very moment, regional OnePlus warehouses are adequately stocked with what you've just seen.
Collaboration relocation
This however was not the end of OnePlus, or rather their parent company BBK Electronics collaborating with Joshua Vides. In January OPPO launched a special edition of their Reno5 Pro+ smartphone in Asian markets featuring the signature Reality to Idea design. A valuable flagship phone featuring an eye-catching design sounds a lot better than pairing a unique design with a budget device.
The Latest